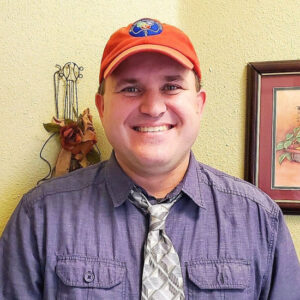 Christopher Griffith is a medical intuitive and certified quantum-touch® practitioner.
He has been a medical intuitive since birth. He would just hug someone and they would feel better from whatever ailment they had going on at the time. As he got older, he used his gifts more which brought about more abilities. And his abilities grow more every day.
Eventually, he learned that not everyone was capable of doing what he could. This was when he decided to use his abilities to help others. He became a certified quantum-touch practitioner and works full-time as a medical intuitive and quantum touch practitioner.
He is also an avid runner and enjoys participating in the running community.
What is a medical intuitive?
The human body has natural and subtle energetic connections within itself that identify what it is that needs repair or attention. It can be difficult to listen to and is often overlooked or ignored.
A medical intuitive has the ability to understand and interpret these subtle signals from the people he works with and provide an outline of what ailments are within the body, mind, or spirit.
Medical intuitives can help develop a holistic plan that is tailored to your exact, personal needs. They also work with herbs, supplements, essential oils, exercise, diet, and nutrition to help bring about healing from within.
How do quantum touch® and medical intuition work together?
Medical intuition helps identify what within someone's body, mind, or spirit needs attention. Quantum touch® then enhances your body's ability to heal in the specific areas that need attention.
How does it benefit you that Chris is working at the Shealy-Sorin Wellness Institute?
Chris works directly with Dr. C. Norman Shealy and Dr. Sergey Sorin. His work compliments your natural healing abilities. He also can provide additional services such as medicine/supplement adjustments and consultations if necessary.
This is what Dr. Shealy has to say about working with Chris:
I have worked with both medical intuitives and spiritual healers since 1972. Most of these gifted people can do one or the other.
However, there are rare people who can are both. And I have had the privilege of working with 2 such individuals.
Henry Rucker was the first and I worked with him for over 16 years.
Chris Griffith is the second doubly-gifted individual with whom I have worked. Here is just one testimonial about working with Chris from one of our patients:
"The healing and guidance I have received from Chris has changed my life. Not only physically, but mentally and spiritually as well. I highly recommend Chris, and the services of your office, to everyone I know and meet. What an amazing world it would be if every doctor's office had someone like Chris, whose intuition could point the doctors in the right direction, finding the source of the patient's dis-ease, before the doctor sets forth a customized healing plan for their patient! What an incredible powerhouse combination of healing that would be."
You can schedule an office visit or Skype consult visit with Chris at 888-983-3904.