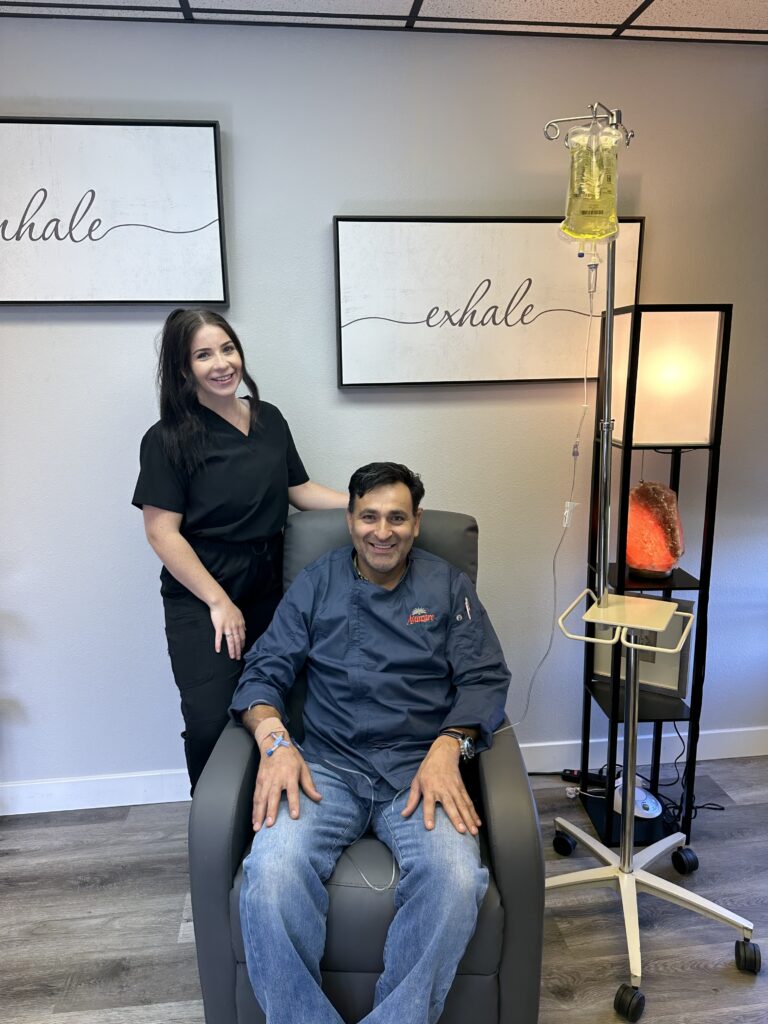 At Shealy-Sorin Wellness Institute, our Vitamin C IV therapy is aimed at detoxifying your body and bolstering your overall health. Recommended for a variety of conditions such as migraines, allergies, low immunity, fatigue, stress and depression, and even the flu and other viral illnesses, this treatment works to flush out toxins, including those resulting from exposure to environmental chemicals.
We pride ourselves on offering this unique, wellness-focused therapy in Springfield, MO. Our priority is ensuring our clients have access to treatments that enhance their well-being and improve their quality of life.
Vitamin C IV therapy can offer a wealth of health benefits, potentially leading to:
To get started with Vitamin C IV therapy, schedule your treatment appointment with us.
Eager to tap into the many benefits of Vitamin C IV therapy? Schedule your appointment today by calling 417-351-5221.
Please note: Individual results may vary and are not guaranteed. It's essential to have realistic expectations and discuss your goals and potential outcomes with our team.