ARE YOU HAPPY?
This newsletter is being resent. The original email failed part way through the sending process. Please excuse the duplication if you already received the original email.

Since 1972, I have worked with over 30,000 patients, at least 95% of whom are depressed. I have also given workshops and lectures to many thousands of people in Europe, Canada and the U.S. Clinically, approximately 40% of Americans are depressed, and half of this group are on antidepressant drugs, with most still being depressed! The other half may be smarter! I am convinced that anti-depressant drugs rarely work well and the complications are legion.
I also sense that another 40% of Americans are not clinically depressed but have what I call subclinical depressive miasma.
Check yourself on the following Zung test: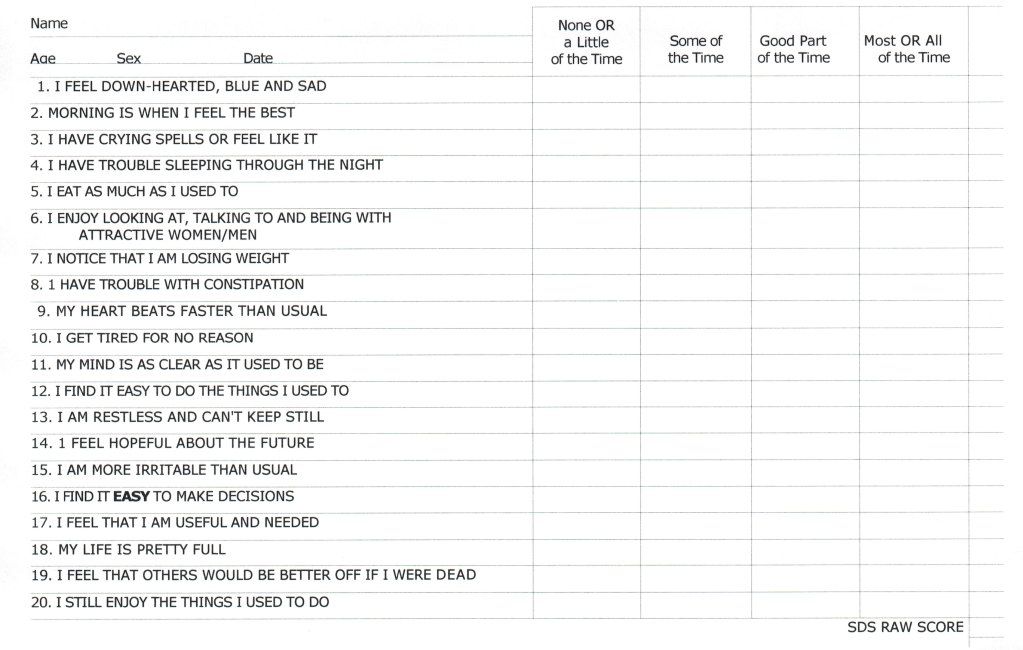 Now score yourself using the following:
If your total raw score is 40 or above you are clinically depressed.
If your raw score is 30 to 39, you have subclinical depressive miasma.
What to do if you have a score of 30 or above, AND ARE NOT ON ANTIDEPRESSANT DRUGS?
Take D 3, 50,000 units once a week

Use Magnesium Lotion twice daily

Cut out all sugar and junk food

Take Lithium Orotate, 15 to 20 mg daily

Add tryptophan, 2000 mg at bedtime

Push yourself to build to at least 30 minutes of physical exercise daily
If you are not much improved within two weeks
Air BLISS on the Ring of Air twice daily

If you are not much improved in another two weeks, you should consider the Liss Cranial Electrical Stimulator (requires a prescription, Liss), one hour each morning and the Shealy RelaxMate II (RelaxMate II) one hour each evening.
IF YOU ARE ON ANTIDEPRESSANT DRUGS YOU NEED GUIDANCE FROM HOLISTIC PHYSICIANS TO WEAN AS YOU DO THE ABOVE!!!