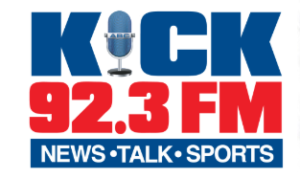 NEW RADIO STATION 
Wellness Wednesday
LISTEN/TALK/ASK YOUR HEALTH QUESTIONS WITH THE FOUNDER OF HOLISTIC MEDICINE, DR. NORM SHEALY AND THE 2020 HOLISTIC DOCTOR OF THE YEAR, DR. SERGEY SORIN EVERY WEDNESDAY, 4 P.M. CENTRAL TIME
For 32 years, Dr. Norm Shealy has answered medical and health questions on AM Radio. Individuals from all over the country call-in during the broadcast to ask questions and receive answers from the creator of holistic medicine and the 2020 holistic doctor of the year AND he will continue to do so on a new radio station, 1340 AM and 92.3 FM.  If you have unanswered questions or problems with depression, anxiety, immune problems, autoimmune disease, hypertension, or cancer call
Wednesday from 4 pm Central Time until 4:45 pm for up-to-the-minute answers from the world experts: 417-447-1777.
The doctors at Shealy-Sorin Institute, Dr. C. Norman Shealy and Dr. Sergey Sorin, have been practicing holistic medicine for many decades. Their work is unique and incredibly effective.
Over 31,000 individuals have come to the Institute looking for help in addressing chronic illnesses and diseases that conventional medicine has not been able to help. Through holistic medical practices, 86% of these individuals have had successful outcomes. Some even say they have experienced miracles.
In your initial, experience with holistic medicine at the Shealy-Sorin Institute, you will receive a comprehensive mind, body, and spirit evaluation. Together we will review the three essential forms we ask each new client to complete prior to their initial visit. Next, we will review and address the following lifestyle aspects:
Nutrition
Exercise
Activity
Body Mass Index
Quality of Sleep
Stress
Supplements
Connection to God or Something Greater
Emotional Health
Quality of Thoughts
Each of these components is critical to your holistic health. And, unfortunately, many of these components are ignored by conventional medicine. It is this neglect that causes conventional medicine to fail. And it is attention to these details that allows 86% of the Shealy-Sorin Institute clients to have successful outcomes.
Working with and reversing chronic illnesses and disease – lack of ease – may take anywhere from 3 to 6 months or longer, depending on the underlying condition.
So after the initial evaluation, the doctors usually see clients on a monthly basis for a minimum of 3 to 6 months to address and to work on the issues and concerns and to make sure the client gets better.
In these monthly visits, you can expect to receive continued guidance, coaching, presence, and to evaluation of the progress being made.
And your holistic medicine journey does not have to end when you reach your successful outcome. If you are interested in going beyond and optimizing your life, Shealy-Sorin Institute also offers a youthful longevity program. The goal of this program is not only to help you want away from illness and back to health, but to a vibrant life beyond 100.
If you are interested in learning more about a holistic medicine evaluation and treatment at the Shealy-Sorin Wellness Institute, contact us today.
Shealy Sorin Wellness Store
Norm Shealy Wellness Products are based on natural, safe and effective modalities, including devices, supplements, vitamins, and holistic, mind, body, spirit modalities.