It can be overwhelming for you to decide what wellness products you should use and add to your routine. We get asked all the time "Will this work for ME?" "What Should I do for MY Wellness?"
Below is a description of our top 4 wellness products we recommend to EVERY PATIENT we see in office so you can read this page, implement into your routine and start improving your wellness right away! 
Benefits include: 
Enhanced Overall Wellbeing
Heart Health
Hormone Balancing
Blood Pressure Regulation
Cellular Regeneration
Anti-Aging Wellness Support 
EVERYONE Can benefit from adding these 4 things to your wellness routine: 
PEMF Device
Youth + Essentials Supplement
Magnesium Lotion
Bliss Oils
Our PEMF Device is $200 OFF – Code: PEMF22
Top 8 reasons to begin using our PEMF Device Daily:
1. Clinical benefits are greatest in increasing circulation, reducing pain, decreasing anxiety and depression, and in overcoming opioid addiction.
2. Increases ATP production in the mitochondria (Cell Reproduction, anti-aging)
3. Enhances the sodium-potassium pump
4. Increases cellular pH to make the cells and body more alkaline
5. Improves oxygen uptake and assimilation into the cells
6. Lowers blood viscosity and improves circulation and microcirculation
7. Creates a healthy level of electroporation (openings in the cells for improved nutrient transport and waste elimination)
8. Reduces pain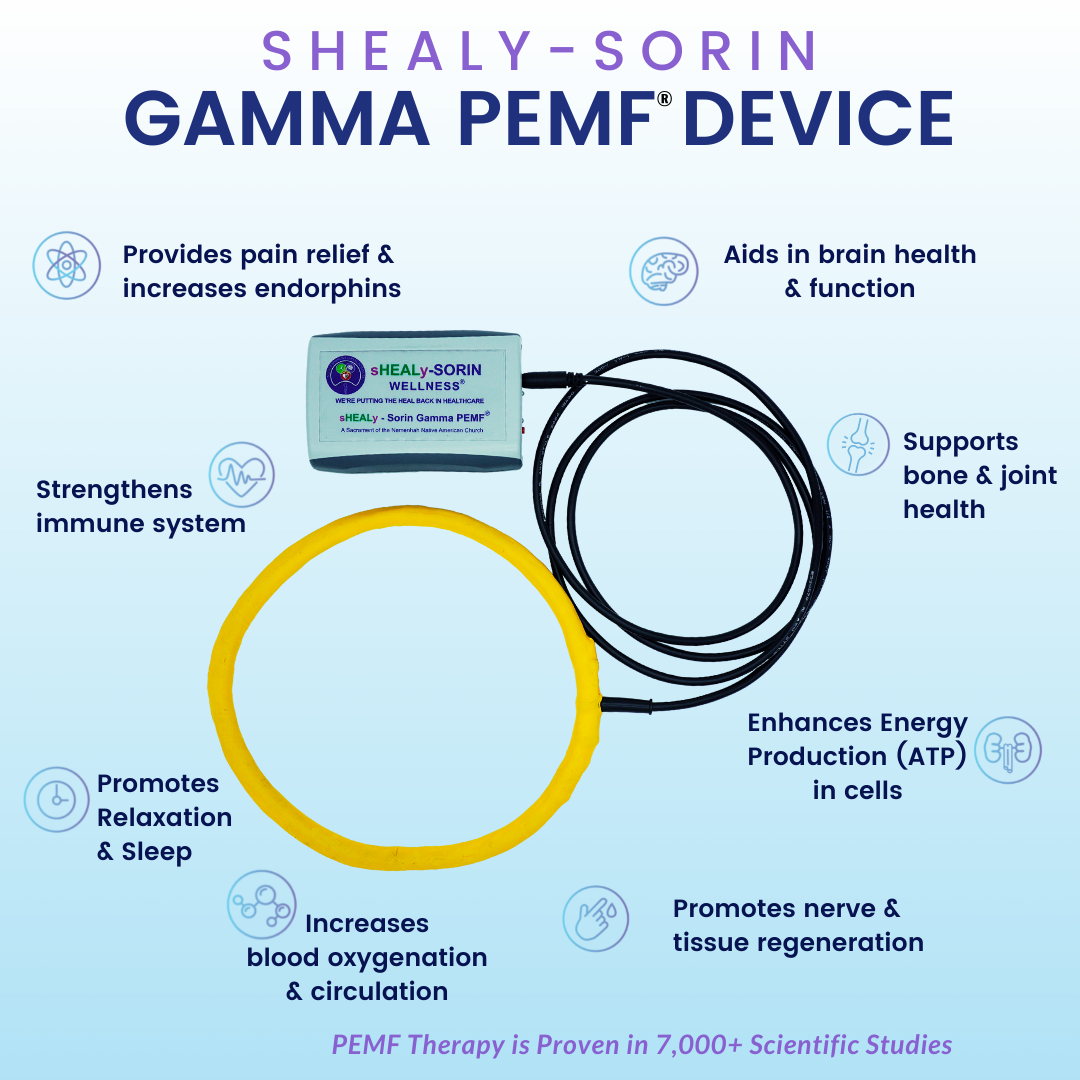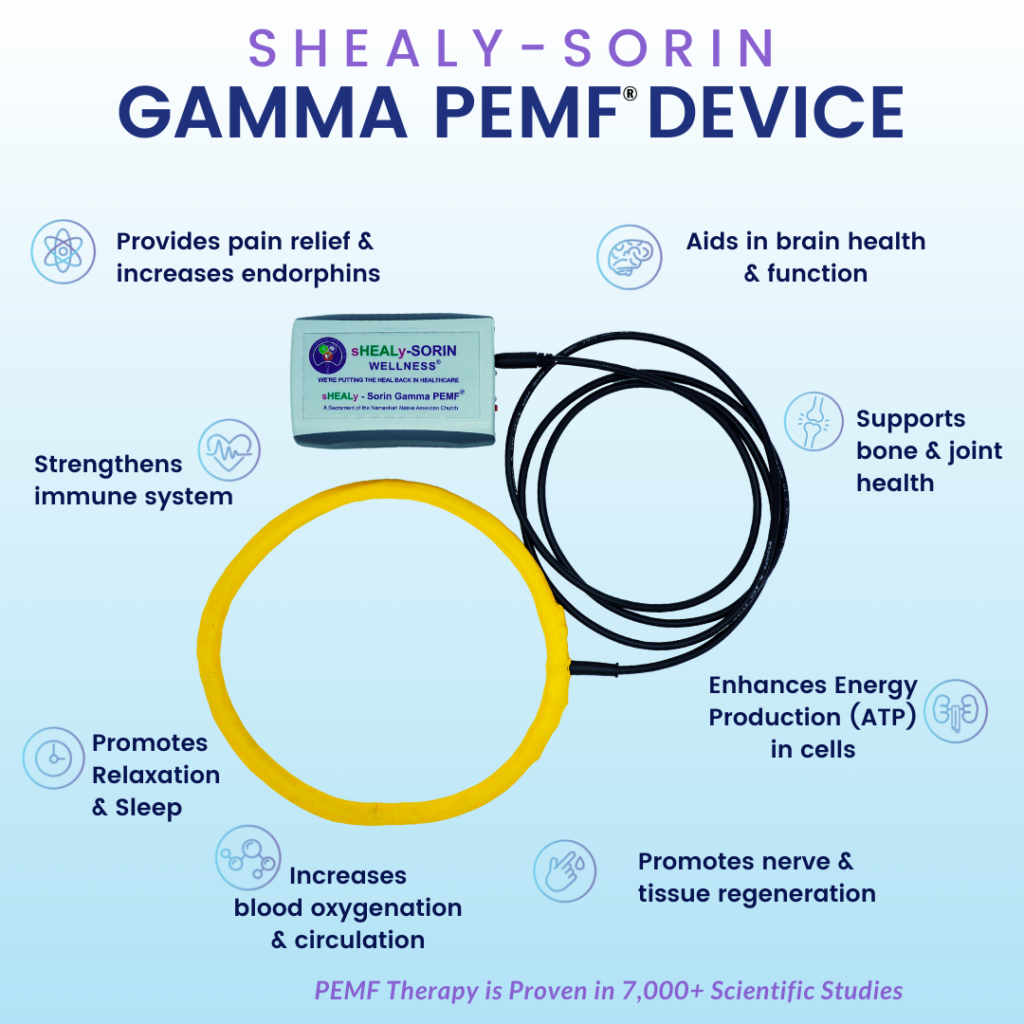 #2. Youth & Essentials Daily Supplement Foundation
Our Youth + Essentials daily foundational supplement is recommended to ALL people who want to be healthy! 
92% of Americans are lacking key nutrients for wellness. 
Youth + Essentials "covers your bases" and provides the proper nutrients!
4 reasons to add Youth + Essentials: 
1. Clinical benefits proved in our research to increase DHEA (Youthful Hormone)
2. Balance Hormones
3. Essential B Complex for brain health
4. Improved Libido (Who doesn't want THAT?)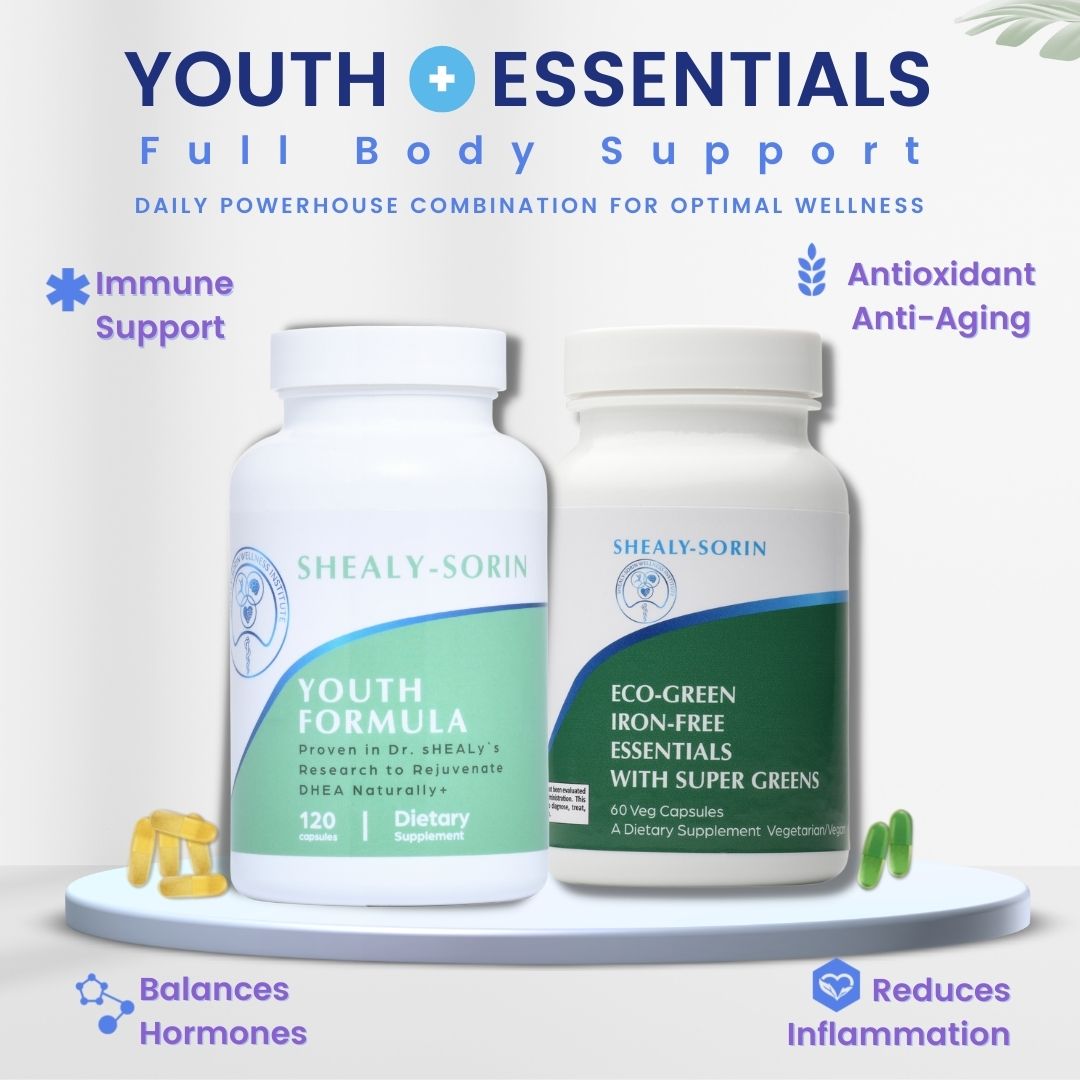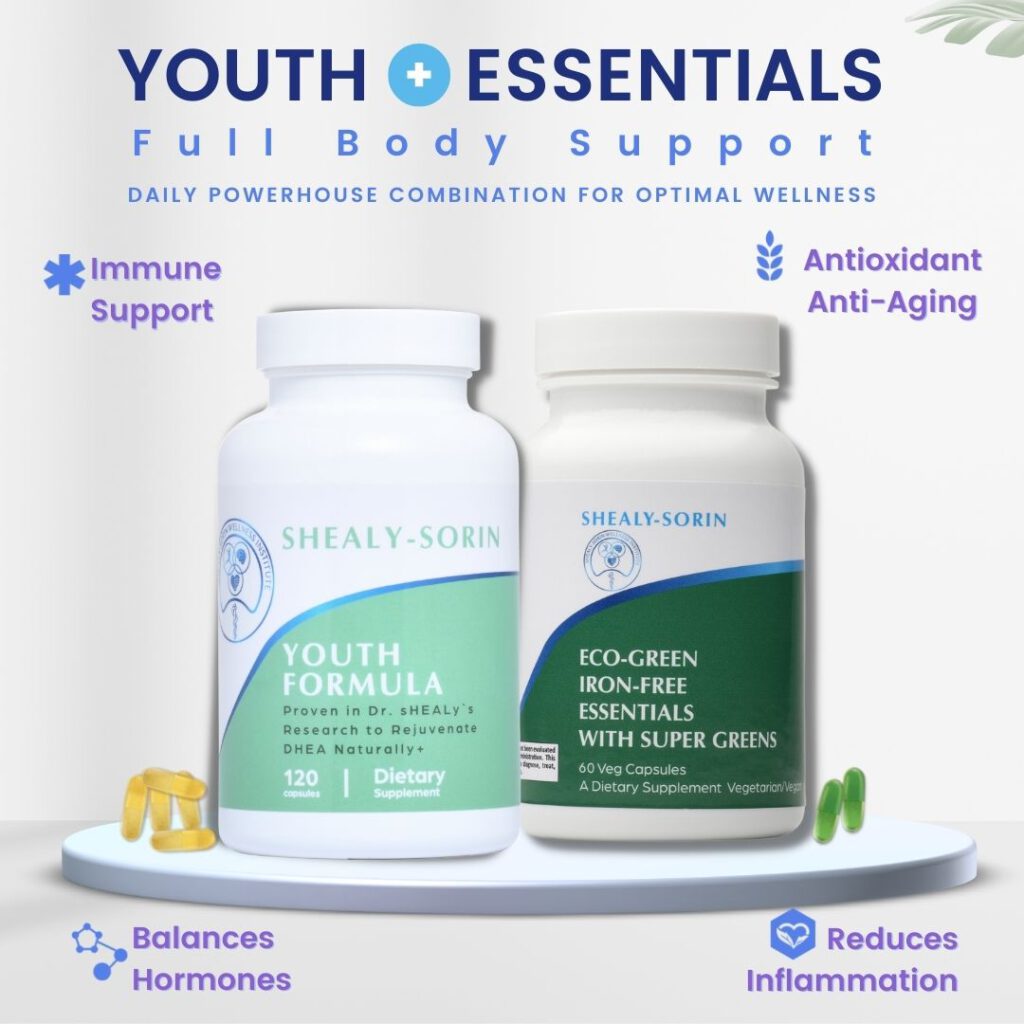 Our Magnesium lotion is loved by everyone who tries it! 
Oral magnesium is NOT utilized enough by the body. 
4 Reasons to Add Magnesium Lotion:
1. Increase Heart health 
2. Balance Blood Pressure 
3. Regulate Hormones
4. Magnesium absorbed through the skin is properly absorbed and does NOT act as a laxative (the way magnesium supplements do!)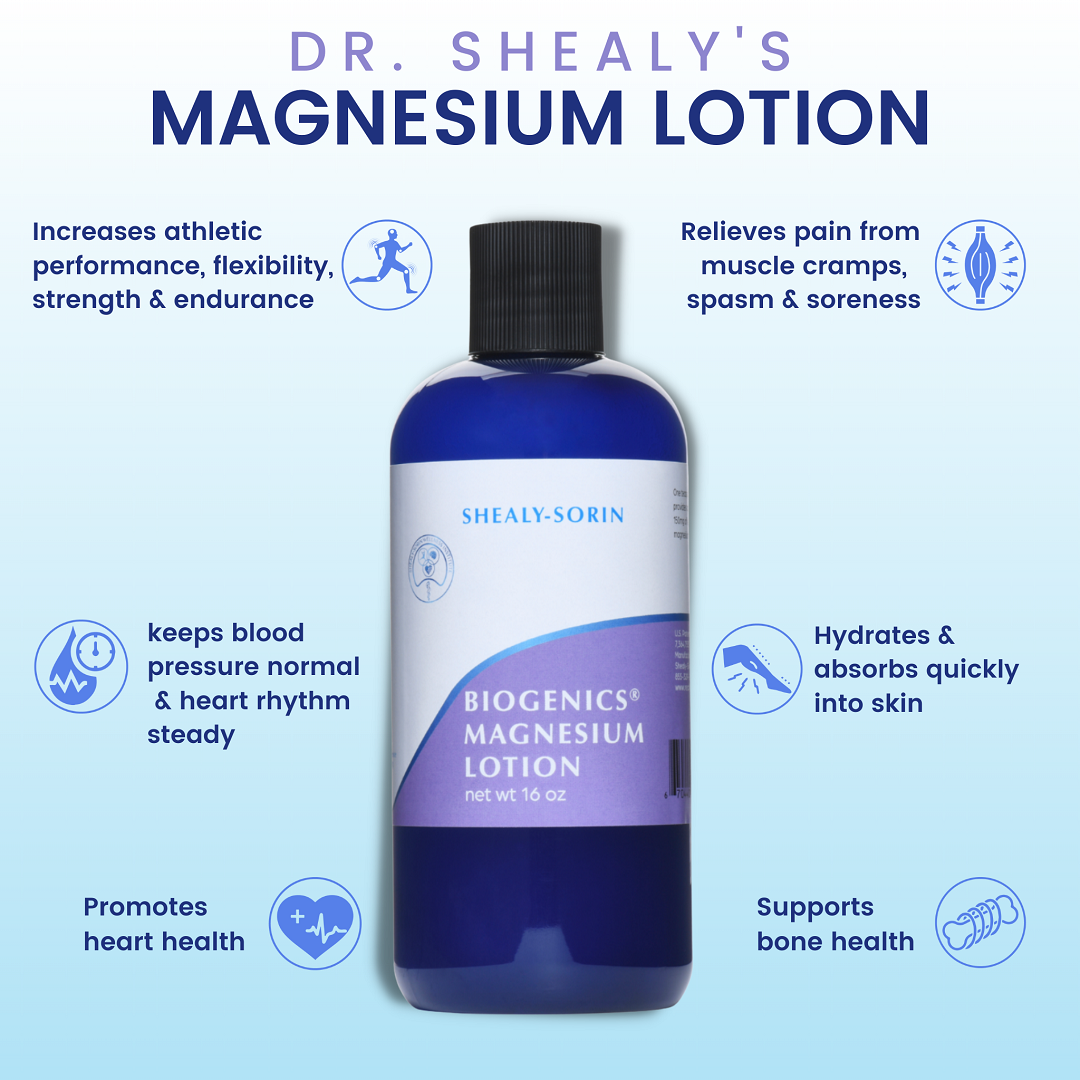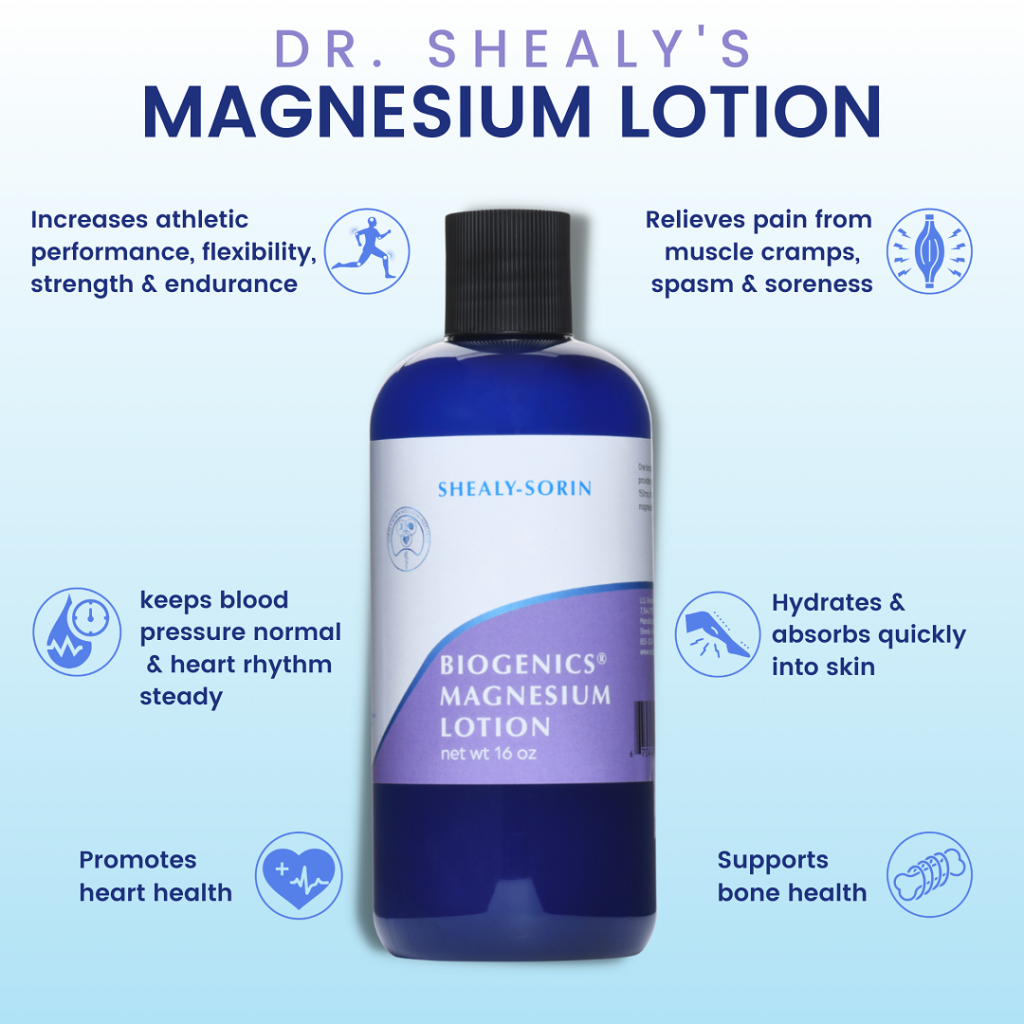 #4. Shealy-Sorin BLISS OILS
Our BLISS OILS give all the benefits of acupuncture – WITHOUT NEEDLES and only takes 3 minutes to apply at HOME! 
5 Reasons to BLISS OILS:
1. Increase DHEA (anti-stress & youth hormone)
2. Boost Oxytocin (Happy Feelings – Bliss!) 
3. Inflammation Reduction
4. Balance Water Weight 
5. Increase Calcitonin (Bone Health)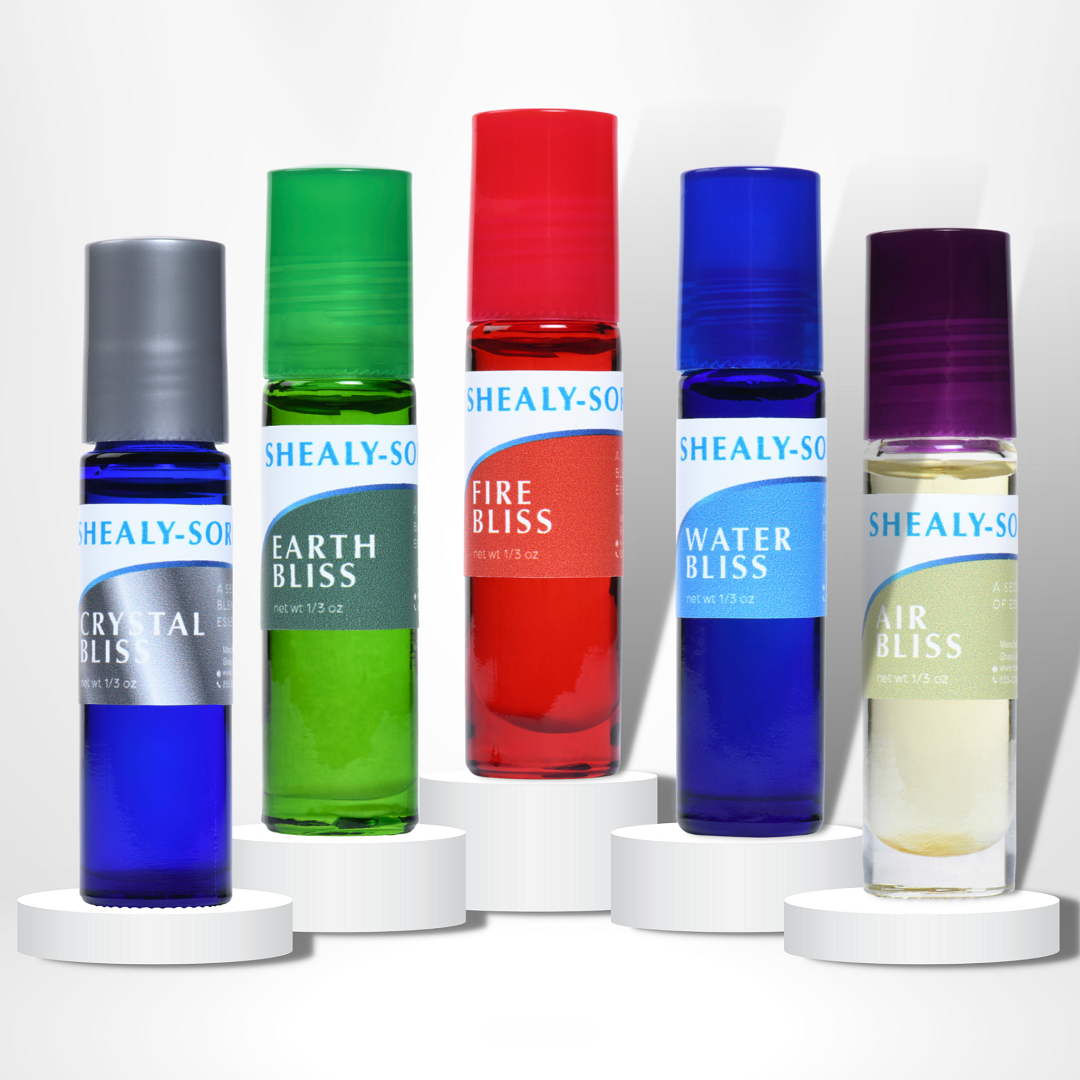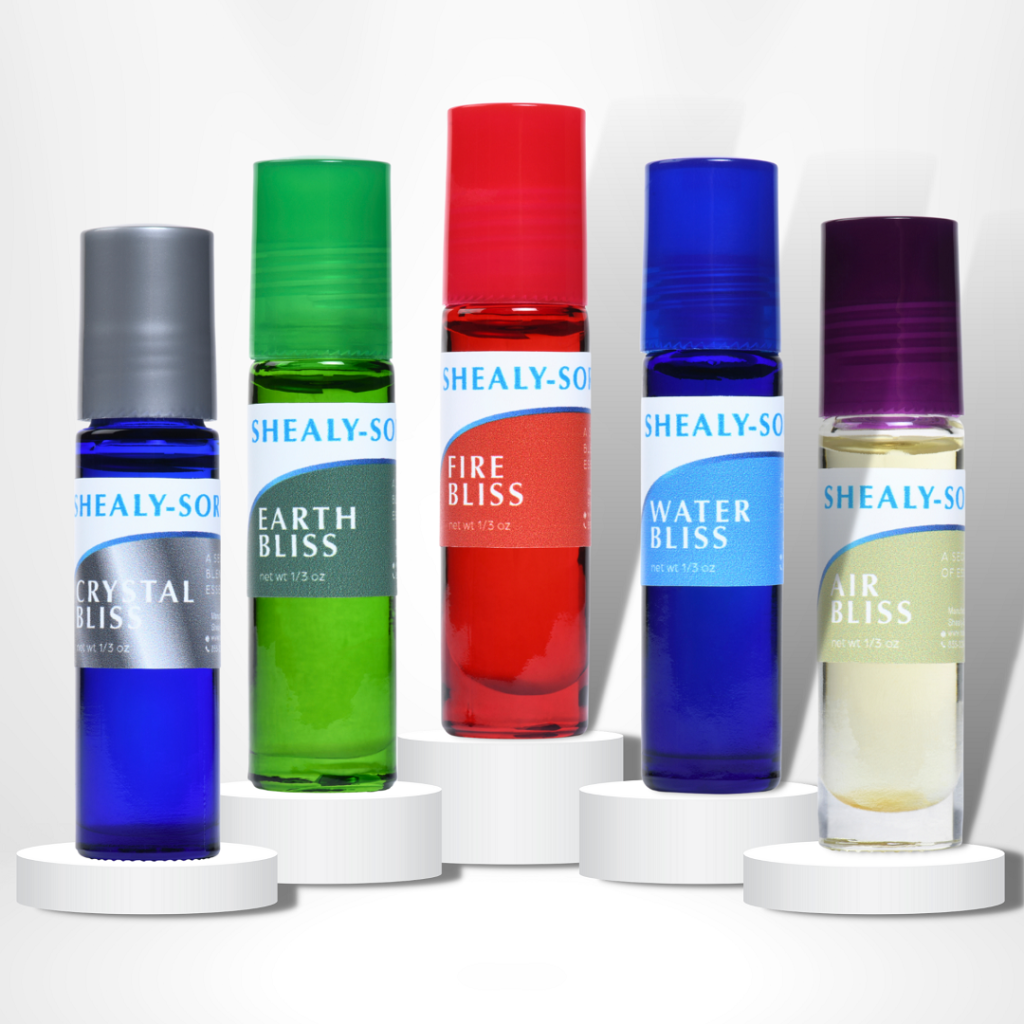 Our hope is that Dr. Shealy's Top 4 Favorite Wellness Products empowers you to easily make a choice for your wellness.
We know it can be tough with all the information out there to make decisions for your health & wellness.
So we made this as simple as possible to give you a direct recommendation to get started improving yourwellness today!
These are the top recommendations we have patients follow creating over 36,000 + successful outcomes where conventional medicine had failed.
The final recommendation we would add is BIOGENICS Mind Training Online Course.
Inside, we give you the ticket to stress mitigation and joyful living by training your mind.
The best part is our take on mind training is incredibly relaxing and enjoyable – no tough physical workouts here.
Blessings to all,
Dr. Norm & Dr. Sergey